PGS-Progisoftware's products reflect the company's ability to analyse and meet the needs of Telemarketing business.
Our softwares make full use of the flexibility and user-friendliness today's environments have to offer.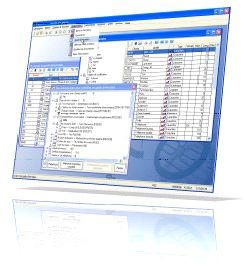 PERFORMER – At the heart of your Call Centre
Multi-purpose inbound / outbound Contact Centre management solution.
Extensive & user-friendly scripting – powerful integrated pre / post-production tools.
Real-Time statistics.
Automatic / Predictive dialling CTI Modules.
LOCASYST – The rental management software reference
Detailed client and supplier management.
Detailed rented product management.
Rental monitoring.
Simple and direct rental form, delivery slip & invoice (etc…) editing.
Windows Facture© Transfer.